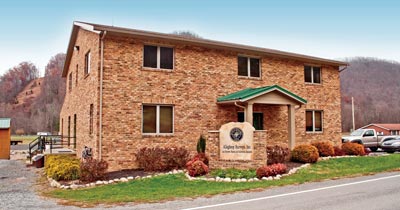 about asi
Originally founded in 1988 in Birch River, West Virginia as Allegheny Land Surveying, Allegheny Surveys, Inc. became incorporated in 1994. Since that time, ASI has been providing the natural gas, coal and timber industries with surveying and mapping services.
Allegheny Surveys specializes in large boundary surveys, often of several thousand acres, underground and surface mine surveys, and construction and topographic surveying. They have undertaken many large projects, including a completed 27,000 acre boundary survey, and has had numerous long-term clients who have remained faithful for years.
In 1995, the firm undertook to learn to utilize GPS technology in its services, and has become a leader in that field since that time. ASI has performed extensive GPS control surveys all over West Virginia, Kentucky, Indiana, Illinois and Maryland.
In May of 2008, Allegheny Surveys purchased the assets and hired all eleven employees of Lincoln Land Consultants, a surveying firm located near Alum Creek, just a few minutes southwest of the State Capitol in Charleston. This firm provided exclusive shallow well and CBM well location surveys and permitting for Penn Virginia Oil and Gas.
Since 2009, Allegheny Surveys has been permitting horizontal wells in the Marcellus and other Shale formations for the largest producers of natural gas in the region, including Antero Resources, EQT, XTO Energy and PDC. Through its partnership with its sister company, Hornor Brothers Engineers of Clarksburg, it is offering site design, lay-out and construction inspection services to its clients as well. In 2013, Allegheny Surveys, Inc. began permitting and design services for horizontal well development in the Utica Shale in Ohio.
Allegheny Surveys currently has 60+ employees in three offices, and the capacity to field fifteen crews. It employs ten Professional Surveyors holding licences in eight states.