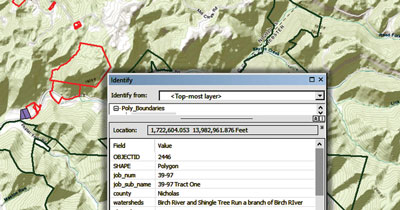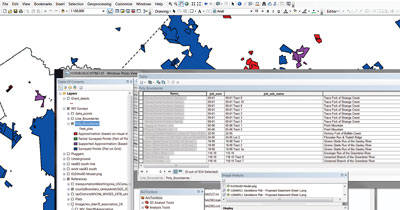 gis (geographic information systems)
From data management to full-scale GIS analysis, Allegheny Surveys provides multiple GIS (Geographic Information Systems) services. By utilizing the power of ArcGIS, AutoCAD, and other applicable software, ASI's highly skilled GIS analysts build and manage scalable spatial information systems.
Using up-to-date reference material, such as high resolution aerial imagery, in conjunction with unequalled survey grade data, ASI can provide custom GIS solutions for their clients.
Click the polygons within the interactive map.